Business Writing Courses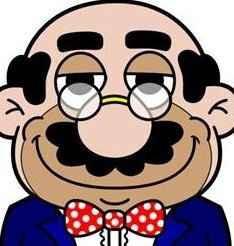 There are a whole range of business writing courses available, both online and offline.

So how do you decide which is the right course for you?

Here are some points that will help you choose the course that's perfect for you.


Business Writing Courses: Making the right choice
Decide why you want to do this course


Think about what you want to get out of the course. Once you know this, choosing will be easier.

You can opt for general courses that cover the entire stretch, including business letters, emails, report writing, and memos. This will give you a good base for the kind of business writing that is required in most offices.

Alternatively, you can go for more specialised courses that focus on a specific area, like business letters, business proposals, white papers, or something else.


Duration of the course


Online business writing courses vary greatly in duration, from one day to 3 months.

Your choice really depends on how intensive you want the course to be, and how much time you can devote to it.


Method of Teaching


Again, this is something for which you will find a whole range of options.

There are sites where you can subscribe for a year, and access all their content for self-studying.

Or there are instructor-led courses where you learn under the supervision of a teacher.

You can also choose a mix of both, where you learn on your own, but get feedback from a teacher.

Choose a course which allows you to learn in the way that works best for you.


Find out what others have to say.


The internet is great this way. You can find out the good, bad, and the ugly about almost everything online.

So before you sign up for a course, do a thorough search on what others are saying about it.


Number of participants


If it is an instructor-led course, find out how many participants will be a part of it. You don't want too many people competing for attention.

However, I feel that a few participants ensure healthy competition, and having a group makes the makes the learning easier.


Flexibility


You generally have the option of extending the duration of the course if you are unable to finish it within the given time frame.

This comes in very handy, especially if you have to manage with a fulltime job or other responsibilities. So make sure you check out this detail.
---
Must Read:

Getting the most out of your Business Writing Course

Related articles:

Complaint Letters
How to Write a Complaint Letter
Complaint Letter Template
Sample Complaint Letter

Thank You Letters
Writing Business Thank You Letters
Interview Thank You Letter Template
Thank You Letter For Interview - Sample

Promotion Letters
Writing a Promotion Letter
Sample Promotion Letter

Emails
Writing Emails
10 most common mistakes in Email Writing

Further Reading:
Writing a Business Letter
A step-by-step guide for writing that perfect business letter.

Proper Business Letter Format
A complete guide on the business letter format.




Return from Business Writing Courses to Business Letter Guru Homepage
Welcome to Business Letter Guru!

Are YOU the Guru of Business Letters?
Take the
Business Letter Quiz
and Find Out.
Most Popular
Sample Job Promotion Letter
Writing a Job Promotion Letter
How to Write a Complaint Letter
Complaint Letter Template
Writing a Business Letter
[?] Subscribe To
This Site